Last Sunday we welcomed more than 60 high school students from Prek Dambang and the surrounding area to our English school and informed them how to apply for a university scholarship.
At the beginning of the meeting, Khemara and Michael explained the benefits of the scholarship, the criteria we apply in awarding the scholarship and what we expect from our scholarship holders and alumni. The application forms were then distributed. They contain a catalogue of questions that applicants often find difficult to answer. Think of questions such as "What do you want to study?", "At which university?", "Why should we support you of all people? These are all things to which even high-school graduates from the UK often have no spontaneous answers. Since the search for answers to these questions can take longer, we do not only invite students from grade 12 (who finish high-school in August) but also ask eleventh graders to join.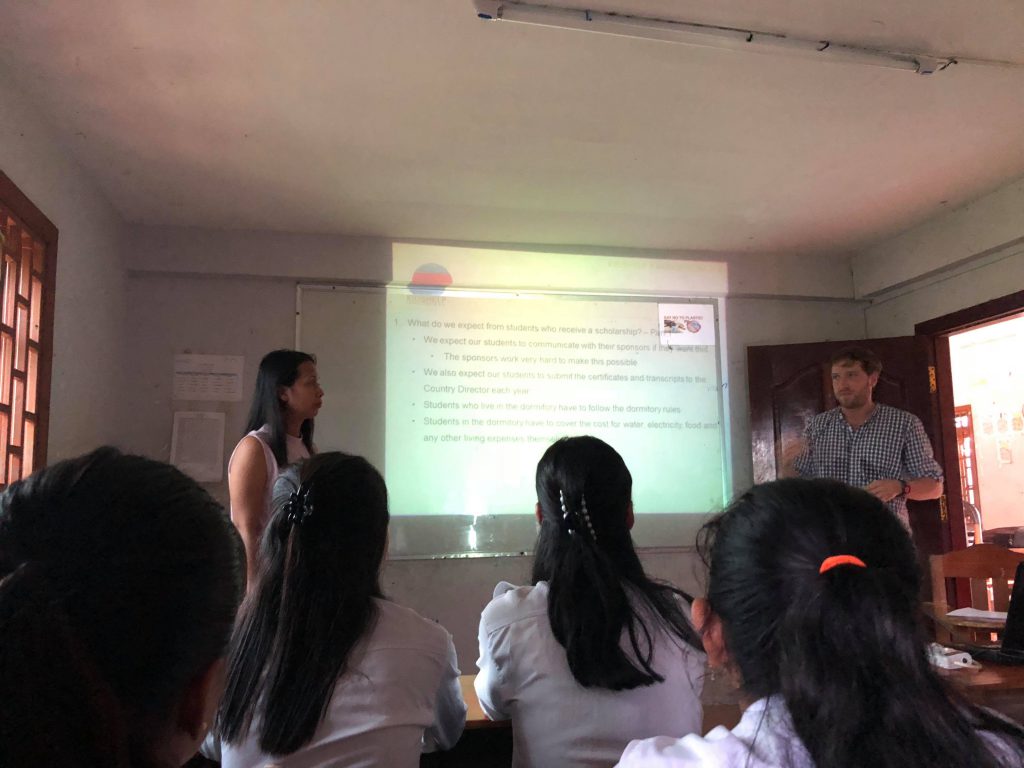 The application forms were handed out to twelfth graders only and collected again at the end of the lectures. We do this in order to give them the opportunity to read and understand all the questions. At the same time, we tell them that apart from the name and a little basic information, they don't have to enter anything into the forms yet. Before the scholarships are awarded in October 2019, we will invite them individually at least twice more and give them time to answer the more difficult questions.
After a short lunch break, several of our current scholarship holders explained what they are studying, what the advantages and disadvantages of these studies are, and what challenges the youngsters will have to face in addition to their studies once they make their move to Phnom Penh. We would therefore like to take this opportunity to thank all the students who volunteered to give a lecture!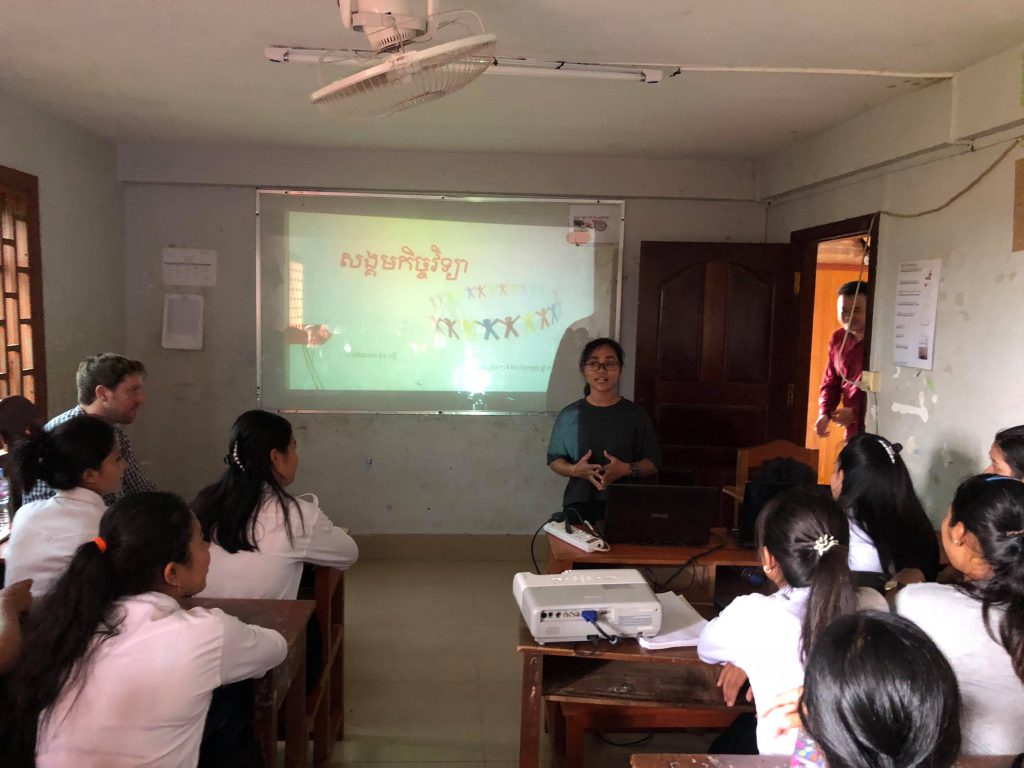 Coming Sunday, the applicants will have the next opportunity to fill in their application forms. In the third week of August they take their final high-school exams and on September 8th they take an additional English test at our school. The results of both examinations play an important role in the awarding of our scholarships. After all exams are over, we do interviews with the families of the remaining candidates (up to 50% do not pass their final examinations at high school).
We are confident that we will be able to present a list of promising candidates for a scholarship by the end of September. Since many study programmes and their preliminary courses already start in October/November, we will be looking for sponsors soon. You may already want to consider whether you would like to support a student this year or whether you know foundations, companies and other organisations that would be interested in enabling a young person from Cambodia to study.
The list of the final candidates will be sent out in a special newsletter at the end of September 2019. You can subscribe to the newsletter here.
If you have any questions or ideas in advance, just send us a message to info@kidshelp-kambodscha.org and raphael@kidshelp-kambodscha.org