Dear supporters of Kidshelp Kamboscha e.V.!
The change of the year from 2020 to 2021 has brought with it many new things for Kidshelp – and yet much is still in the light (or shadow) of the Corona virus (in Cambodia exclusively called Covid19). Only a few days into the Chinese New Year on 12 February 2021, which is not insignificant here and with which the Year of the Rat has now ended and that of the Ox (sometimes also of the Buffalo) a new Corona crisis has raised its head in Cambodia.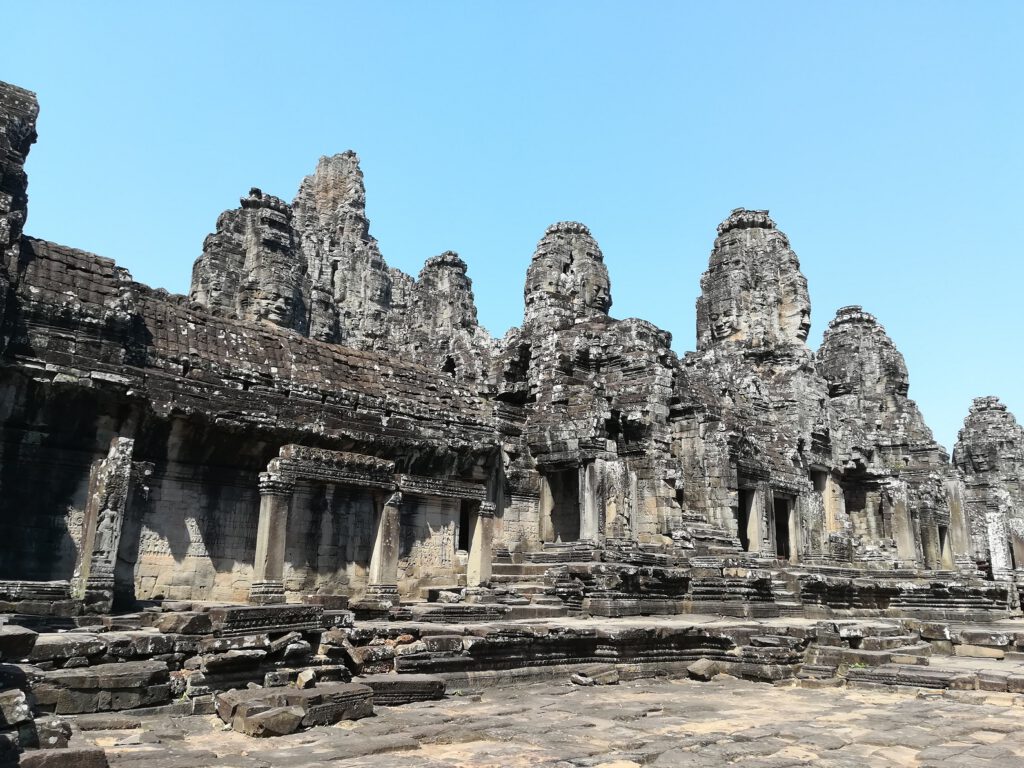 But first things first:
As already described in the latest newsletter, the new year for Kidshelp also started with a change in personnel. The previous Country Director, Michael Dohr was replaced by Florian Linecker. In Corona times, this change in personnel was associated with increased effort or very strict requirements with regard to entry into Cambodia – from diverted flight routes to a mandatory quarantine in Phnom Penh.
Cambodia seems so far, to have been spared from the pandemic – except for the economic slump due to the global situation and especially also due to the restrictive entry that has de facto stopped foreign tourism for a year now. Michael's previous blogs give good insights into this.
Corona in Cambodia
Compared to other countries, Cambodia had impressively few cases of Corona. Until February, the total number of people tested positive was still less than 500 (!), almost all of whom were considered to have recovered. Not a single death has been linked to the virus. (Update 11 March 2021: The first Covid19 death in Cambodia was officially announced today.)
Of course, the scale of testing is very small and this certainly also explains why the numbers are so low. Nevertheless, in terms of health, Cambodia has come through the crisis well so far. The reasons for this will probably only be clear at a later date, if at all. But it is likely, as is so often the case, that many factors are at play.
Many of the measures introduced in European countries are common here anyway:
Greetings between (even very close friends/relatives) usually take place without shaking hands, without hugs and anyway without kissing;
Wearing mouth and nose protection was perhaps not quite as common before as it is now, but anyway, it was already common in order not to infect another person with a cold, for example.
The climate here ensures that almost all life takes place in the fresh air; especially a large part of the rural population lives in houses and huts, which, to put it romantically, are constantly permeated by fresh air.
And ecologically very unfortunate, but in the pandemic probably an advantage – there is almost only individual transport, mostly motorbikes (the few public buses in Phnom Penh, which were introduced only 2-3 years ago, have not been running since the beginning of the pandemic).
Last but not least, a large part of the population, about two-thirds, is under 30 years of age (which seems statistically relevant, at least, given the severity of the course of infection).
Oh yes, and the gates to Cambodia have been closed to tourists for a year now. All people who are nevertheless allowed to enter (e.g. diplomats, business people and a new NGO employee of Kidshelp) have to fulfil various and rather strict conditions. Since November 2020, these requirements have been tightened once again, which includes, among other things, the already mentioned mandatory quarantine of two weeks. Since the introduction of this measure, the Cambodian government (especially the Ministry of Health) has also taken control of the organisation, and accommodation was no longer to be chosen by travellers themselves, but was allocated. The quarantine, as also experienced in my own experience, was strictly supervised with 24/7 guarding of the entrance by military and securities.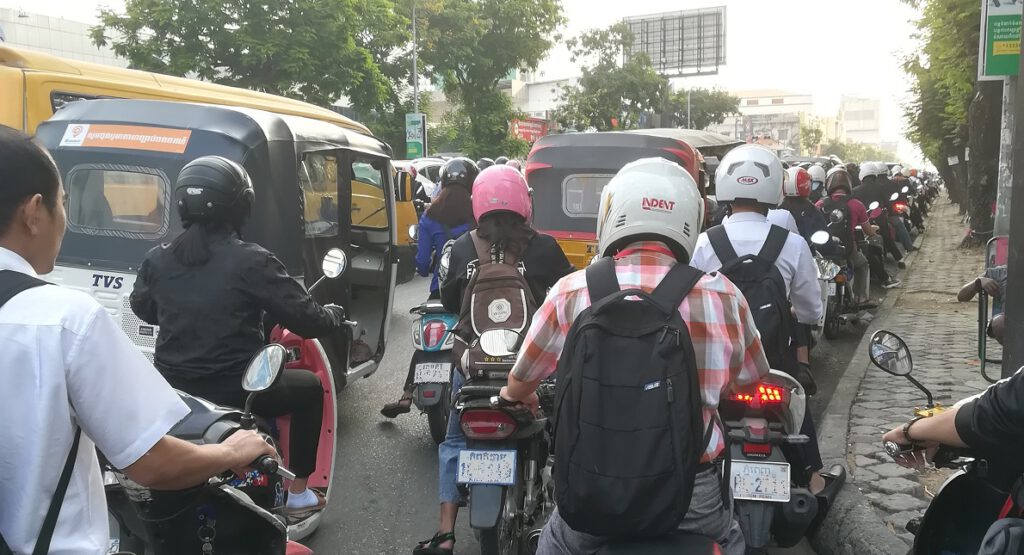 The February 20 Community Incident
It seems all the more astonishing that in the days before 20 February 2021, four people were able to bribe a security guard and, thus, their way out of this very quarantine hotel. In any case, on 20 February, a woman who wanted to leave the country tested positive and then immediately more than 30 of her contacts – all in the Koh Pich area of Phnom Penh, tested positive. The source of the infection was eventually identified as two of the four people who had bought their way out of quarantine with a bribe and also tested positive. It should be mentioned at this point that, although the local newspapers (online and print) report on this in detail, the information content is not so rich and, if I may say so, some accounts should be treated with caution. Therefore, we will refrain from giving further details about the outbreak.
But of course, one would not want to be in the shoes of either the quarantined people who tested positive or the bribed security, since the three of them are now officially responsible for the third major outbreak in Cambodia (and for new legislation regarding expulsion from the country), with case numbers so high by local standards that they have almost doubled.
The mood in the country is accordingly tense, the concern great. And the measures are the same. After very small regional measures in the first days, schools, public and private, in and around Phnom Penh have been closed since 23 February 2021. It has been known since 05 March 2021 that this closure will not last two weeks, as originally planned, but will now end when the 20 February incident ends. So sometime in the future.
Apart from school closures, other areas (e.g. cinemas and KTVs) are affected (in the same region) as well as the region and city of Sihanoukville, where private individuals are now no longer allowed to enter or, if already there, are no longer allowed to leave.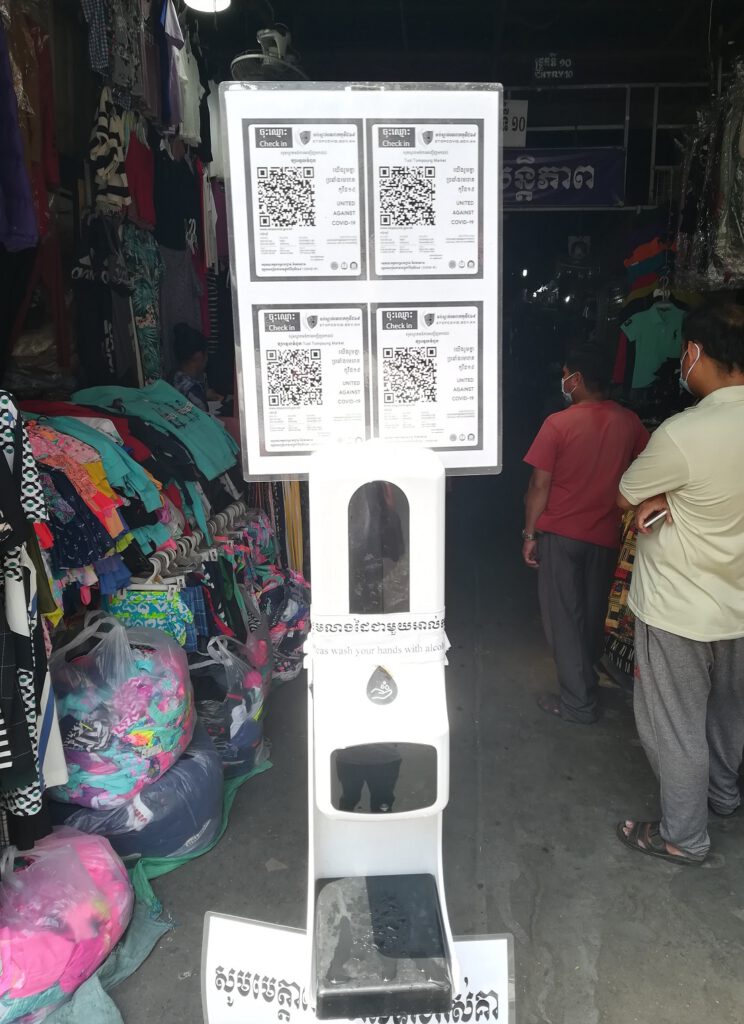 And what does this mean for Kidshelp Kambodscha e.V.
This closure affects our English school again to the full extent; it has also been closed since 23 February 2021, initially for a fortnight, now for an indefinite period. This again has a mojor impact on our work on the ground; not only is the school operation stopped, but also some upcoming projects are temporarily at a standstill as is the work around the sponsorships for school children (interviews with new or update interviews with existing sponsored children).
An anecdote: Due to the previous Corona-related school closures, the sponsored children were not able to show their personalised school books, which are usually used to prove school attendance, for a longer period of time. As a pandemic exception this requirement was eased, no big drama. In January 2021, we were already keeping a close eye on it, but were placated by many teachers themselves, who confirmed that the children have indeed still not received school books (may be due to the individual teachers who have not yet done so, or may be due to the schools). Now in February we note many children have their school books back – and everything is getting back to normal. Finally. For many, but not yet for all. Still not received. Can it be true? Yes, it really can. And now the next school closure. For an indefinite period. We are curious. We will keep a close eye on the situation.
Nothing is cancelled, but everything is currently postponed (again). (Which in turn gives time to write a blog post.) The Corona pandemic makes planning difficult, that's well known globally; in Cambodia it's now compounded by rather non-transparent and very short-term communication. Spontaneity is the answer.
Our students, on the other hand, are now used to Corona, or the impact of studying online. That is now the case again. That doesn't make it better, but it doesn't make it worse either. Many do not find studying online difficult. Some describe it as easier. But it's down to the individual.  Others doubt or criticise the declining level – if only because of the lack of interpersonal interaction.
On a recent occasion, a small, very pleasant anecdote: One of our third-year students, who also teaches English to children and young people, actually had the courage to file a complaint with her university because some of the teachers teach so badly online and as an example no longer answer students' questions. This is impressive in that criticism, especially from a societal point of view, directed at "venerable", superior bodies and persons, is so unusual here; with the gender aspect probably even more so. In that sense: how great – a young woman and teacher who herself says that she would not treat her pupils in such a way and has the courage to speak out accordingly. We are proud.
Our youngest scholarship holders could not be selected and presented to the Kidshelp public until January 2021 instead of September/October 2020. Seven great young people, all very different and all with so much potential. Like all the students at their level, they were effectively deprived of the opportunity to take the high school leaving exam in 2020, all of them eventually passed without taking the exam; this made the selection for Kidshelp a bit more difficult, but above all it delayed the whole procedure. At the universities, too, everything was postponed and delayed – from entrance tests to the official start of the semester to final exams, some online, some not. One of the seven students is now still waiting for the date for the entrance examination for medicine – all the others have already found clarity, they are either already enrolled and have paid the first annual fee or they have passed the entrance examination and are now waiting for further information or they have found the right university, but the semester has not yet started. By the way, the universities also have potential for development, and this is particularly easy to see in coronous times, with up-to-date and transparent communication.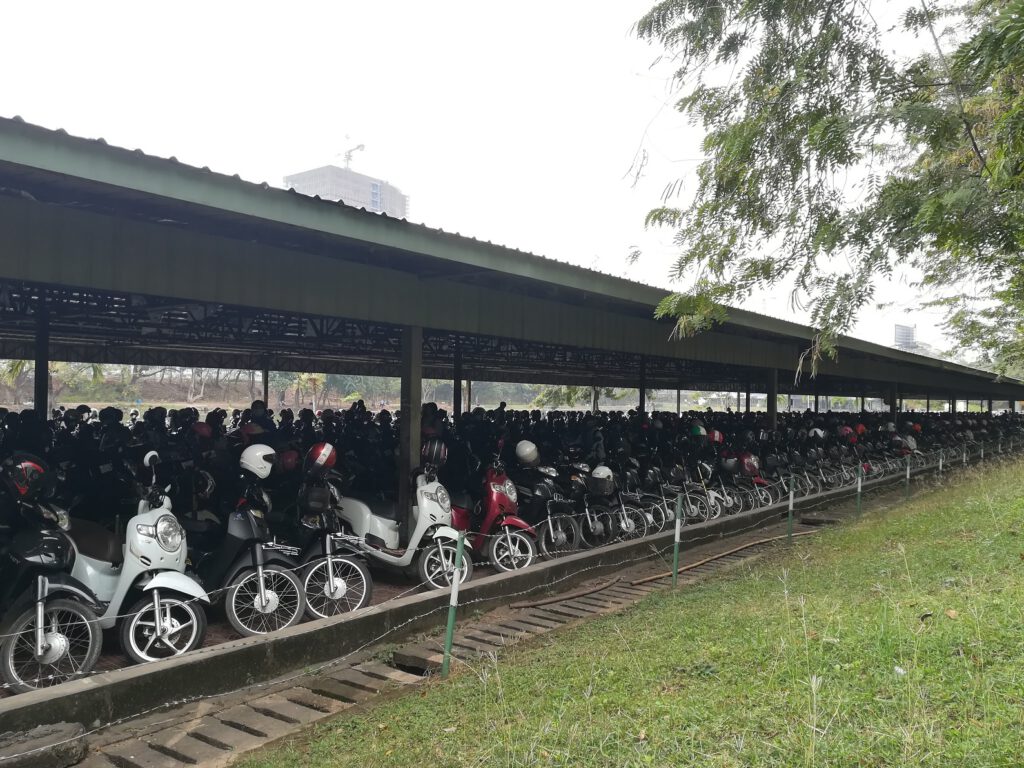 All new scholarship holders who need a place in one of our dormitories have already received one. The dormitories of the female students have this month elected new managers (who are always elected from the ranks of the residents) – the farewell ceremony of the previous managers has unfortunately also been postponed due to Corona.
There is not much to say about the construction of the new, second English school at this point; whether it is due to Corona or additional factors, the planning phase has dragged on longer than we expected. However, we are happy to at least be able to say that it will not be long before we can publish new information on this project.
As you can see – much is happening even though a part of what should happen is on hold. Some of our sponsors have as an example noticed delayed reports on their students or children. Some of the recent delays may also be connected to the transition from Michael to Florian; however, as many of you know, the pandemic did indeed delay so many external procedures that are out of our influence's reach (such as universities handing out the yearly transcripts to students more than half year later, or delaying exams by months) as well as internal procedures (such as check-ups with sponsored children, which we are currently not able to visit, or projects and cooperation with other NGOs that need to be postponed). Let's hope that the current restrictions can be lifted again soon. For any questions, feel free to contact us!
With best regards from Phnom Penh!