University students in Phnom Penh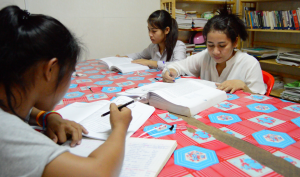 For some years we have been helping our most ambitious students to study at one of Phnom Penh´s universities. This is made possible through a global programme which includes course guidance before and a suitable accommodation with all needed support for successful studies.
Almost all of our students have been in one of our projects before they go to university, which gives us the opportunity to observe and assess them. In order to get a scholarship for university studies, they have to write a test and we also do a background check of the applicants when needed.
In many cases it is very hard for the students to choose the right subject.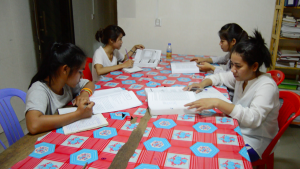 As all of them come from humble homes it is very hard for them to find their way around the apparently endless amount of study possibilities. Therefore we organize courses for applicants and invite advanced university students to present their own subject at university.
At the moment we have three residential homes in the centre where almost all our students live. We run these houses in cooperation with the German NGO Chibodia e.V. Altogether we have space for around 80 students.
Our school is just around 40 km from Phnom Penh, but nevertheless many students visit Phnom Penh for the first time when they start their studies there. Therefore it is of great help for them to have their former colleagues from school around to help them with their start into university life.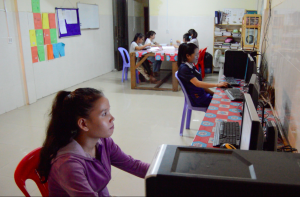 But the support does not end there. Together with Chibodia we have a regular volunteer who helps the students on spot with their studies and offers them classes in English and other subjects.